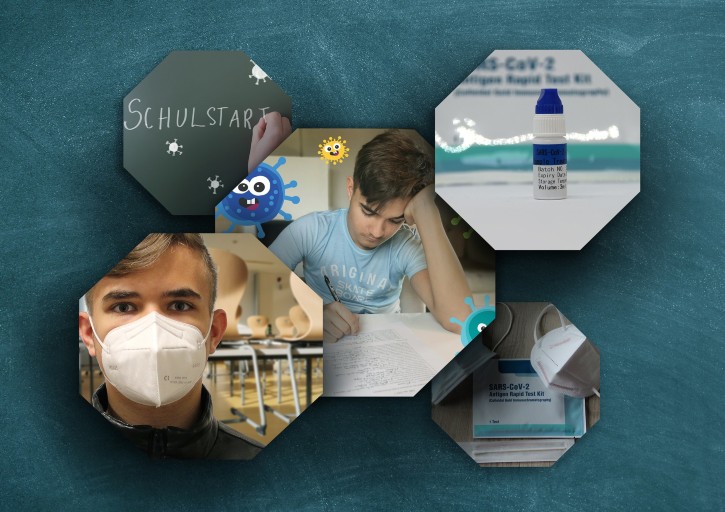 Learning/Unlearning during the Covid-19 Pandemic: Futuristic Science Education
The Journal of Disciplinary and Interdisciplinary Science Education Research (DISER) announces a special issue that focuses on the theme, Learning/Unlearning during the Covid-19 Pandemic: Futuristic Science Education. Although online learning has been growing for the past two decades (Martin, Sun & Westine, 2020), the COVID-19 pandemic and lockdown rules and regulations globally forced science education from primarily the face-to-face convention to remote/online education despite diverse convictions and choices (Gewin 2020). This unexpected switch to the online mode radically changed science teaching and learning. Yet, the lessons learned and unlearned during the Covid-19 grant us an unparalleled opportunity to reflect upon the futuristic of science education, particularly concerning digital technologies.
Digital natives are more technology savvy than their teachers (Wang et al. 2014). Contemporary learners use technology more than any previous generation (van Broekhuizen, 2016). Because of the advancement of technology, students approach learning differently (Thompson, 2013). Educators use innovative technologies to cater to individual needs (Engelbrecht et al. 2020). Bolaños and Salinas (2021) argue that digital environments are significant for collaboration among participation and equity--bridging socio-economic and cultural gaps. These factors likely made the transition from face-to-face to online classes more manageable.
Despite proliferation and access (van Broekhuizen 2016) and a technology-rich environment (Schoepp 2005), several obstacles prevent successful technology integration into teaching and learning environments (Bingimlas 2009). This reality is evident during the Covid-19 pandemic. Remote/online education also exacerbated the digital divide, as some schools and families were better-equipped to shift from face-to-face to online, while others did not have access to adequate computers and internet connections. Further, solely depending on online information, often not reliable, had an ill-effect on teachers' self-efficacy and practices in online teaching. Ultimately, student learning may have suffered. Engaging teachers and students with digital technologies to carry out K-12 science education during the pandemic undoubtedly has conveyed unforeseen insights into many aspects of science education.
At the same time, despite the years of progress in informal science learning, misinformation about the virus and even overt distrust of medical experts have been rampant during the pandemic in such developed countries as the US. The vaccination of the general population in many countries has given us the hope of returning to some degrees of "normalcy", but vaccine hesitancy is also imperiling the end to pandemics sooner. The Covid-19 pandemic has tested the effectiveness of past efforts in informal science education and also forces us to reflect on approaches to future informal science education, particularly science communication related to public health.
Many questions arise. Some are listed below for your consideration.
What were the experiences of science teachers and students during the pandemic?
What were some facilities and constraints surrounding science education during Covid-19?
What were the successful and unsuccessful science education strategies experienced by science teachers and students during the pandemic?
To what extent has online misinformation undone formal science learning and how can we combat in the future?
What were teachers' and students' attitudes toward technology-embedded teaching and learning, respectively?
What effects did the pandemic have on student achievement in and attitudes toward science?
How did science teachers transform their thinking about learning during the pandemic? What was their self-efficacy in teaching science after the pandemic?
How do effective online practices translate into face-to-face classes and vice versa? What would an effective hybrid science teaching mode look like?
What were the challenges in designing and implementing instruction during the pandemic?
What are the advantages of technologies because of the Covid-19 that we should continue to practice in and out of classroom learning?
How did teachers confront online teaching ethical problems?
What impact did the pandemic have on diversity, equity and inclusion?
How were teachers able to show a caring disposition to students in online learning?
How was online learning trust developed and what was the impact?
How did teachers effectively and ethically monitor online testing?
With the above frameworks and questions in mind, DISER invites scholars to submit a wide range of manuscripts on Learning/Unlearning during the Covid-19 Pandemic: Futuristic Science Education. We welcome empirical, theoretical, and policy studies that focus on all learners to engage in science. This vision lays the foundation for youth to become well-informed and productive citizens, as well as pursue higher learning and science-related careers.
DISER is an open-access peer-reviewed online journal published by Springer; it aims to promote scholarship in science education from disciplinary and interdisciplinary perspectives. Since its launching in November 2019, DISER has published 30 papers. Its 2020 acceptance rate was 22%. The authors of the submitted papers represent more than 50 countries. Full-text article downloads were 35,015 in 2020 (January – October alone), with some articles being downloaded more than 4000 times. DISER promises the following:
*High visibility thanks to unrestricted online access
*Rigorous peer-review and high-quality author services
*Creative Commons license--authors retain copyright
*Citation tracking and inclusion in bibliographic databases
*No cost to authors thanks to Beijing Normal University that pays article processing fees
Selection Process
Scholars interested in the special issue should submit a five-page proposal (single-spaced, including references, author affiliation, and contact information) by July 1, 2021. The guest-editor, Professor Jazlin Ebenezer, Wayne State University, and the co-editors-in-chief of the DISER will review the proposals. The selection criteria include appropriateness to the special issue theme, significance and potential to make contributions to science education scholarship, and rigor in research design and methodology. There is no limit to the number of proposals to be accepted. The authors of accepted proposals will be invited to develop their proposals into full papers. The deadline for full paper submission is October 15, 2021. Prof. Ebenezer will facilitate the standard peer review of full papers.
Publication Timelines
Proposal submission deadline: July 1, 2021
Notification of accepted proposals: Aug. 1, 2021
Full manuscripts of accepted proposals submitted for reviews: October 15, 2021
The decision of the first review: December 15, 2021
First revisions due: January 30, 2022
Second revisions due: March 30, 2022
Expected publication: May 15, 2022
Submission Guidelines:
Proposals should be submitted to diseroffice@163.com using the subject title "Special Issue – Covid-19 Pandemic". Authors must follow DISER manuscript guidelines (see: https://diser.springeropen.com/submission-guidelines) to prepare full papers.
Inquiries concerning the suitability of possible contributions to this special issue should be sent by email directly to:
Jazlin Ebenezer, Guest Editor
Professor of Science Education
Charles H. Gershensen Distinguished Faculty Fellow
Fulbright Specialist
299 College of Education
Wayne State University
Detroit, MI
48202
U.S.A.
aj9570@wayne.edu
Submissions will also benefit from the usual advantages of open access publication:

Rapid publication: Online submission, electronic peer review and production make the process of publishing your article simple and efficient

High visibility and international readership in your field: Open access publication ensures high visibility and maximum exposure for your work - anyone with online access can read your article

No space constraints: Publishing online means unlimited space for figures, extensive data and video footage, licensing the article under a Creative Commons license: articles can be freely redistributed and reused as long as the article is correctly attributed.
References
Bingimlas, K. A. (2009). Barriers to the successful integration of ICT in teaching and learning environments: A review of literature. Eurasia Journal of Mathematics, Science and Technology Education, 5, 235-245.
Bolaños, F., & Salinas, A. (2021). Secondary vocational education students' expressed experiences of and approaches to information interaction activities within digital environments: a Phenomenographic study. Education and Information Technologies, 26, 1955–1975.
Engelbrecht, J., Borba, M. C., Llinares, S., & Kaiser, G. (2020). Will 2020 be remembered as the year in which education was changed? ZDM, 52, 821-824.
Gewin, V. (2020). Five tips for moving teaching online as COVID-19 takes hold. Nature, 580(7802), 295-296.
Schoepp, K. (2005). Barrier to technology integration in a technology-rich environment. Learning and Teaching in Higher Education: Gulf Perspectives, 2, 1-24.
Martin, F., Sun, T., & Westine, C. D. (2020). A systematic review of research on online teaching and learning from 2009 to 2018. Computers & education, 159, 104009.
Thompson, P. (2013). The digital natives as learners: Technology use patterns and approaches to learning. Computers & Education, 65, 12-33.
van Broekhuizen, L. (2016). The paradox of classroom technology: Despite proliferation and access, students not using technology for learning. Alpharetta, Ga: AdvancED.
Wang, S. K., Hsu, H. Y., Campbell, T., Coster, D., & Longhurst, M. (2014). An investigation of middle school science teachers and students use of technology inside and outside of classrooms: considering whether digital natives are more technology savvy than their teachers. Educational Technology Research and Development, 62(6), 637-662.